Sunday, November 29, 2009
Thursday, November 12, 2009
Well since its November... I've decided to make a list of the 10 items or types of items I'm most thankful for...

1. Big sunglasses

They add a little extra something with what you're wearing





2. Rainbows

Just because they're so nice to look at...





3. Books

You could name anything and there should be a book about it... you could learn about everything through reading... Favorite book has to be... "Rain of Gold" by Victor Villansenor and of course... my BIBLE.




4. Flowers

God is so creative... Flowers are so amazing... from the way it smells to the way it looks... it's crazy how flowers can make a person feel so special... *hint*




5. Feathers

They look cute with anything!




6. Colorful Bedding
Gives you a better sleep


7. Puppies

So adorable!

8. Flats

Flats are great for people with flat feet... Ahem.. like me... and for those who can't walk in heels.




These yellow flats are my favorite from iheartluxe.com


9. My dog Bobo

Isn't she cute?.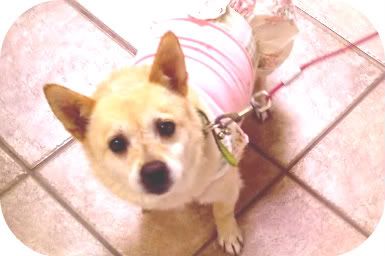 10. Friends, Boyfriend, and Family
Posted by

embriven
at 11:02 PM
2 comments

Links to this post