The husband and I went out for lunch this weekend and guess what we spotted? An antique store! It was amazing!
A Tom Thumb typwriter and it's green! Yes, I've been searching and searching for a green vintage typewriter and I finally got one and it still works. All I got to do is change the ribbon. I was the happiest gal this weekend :)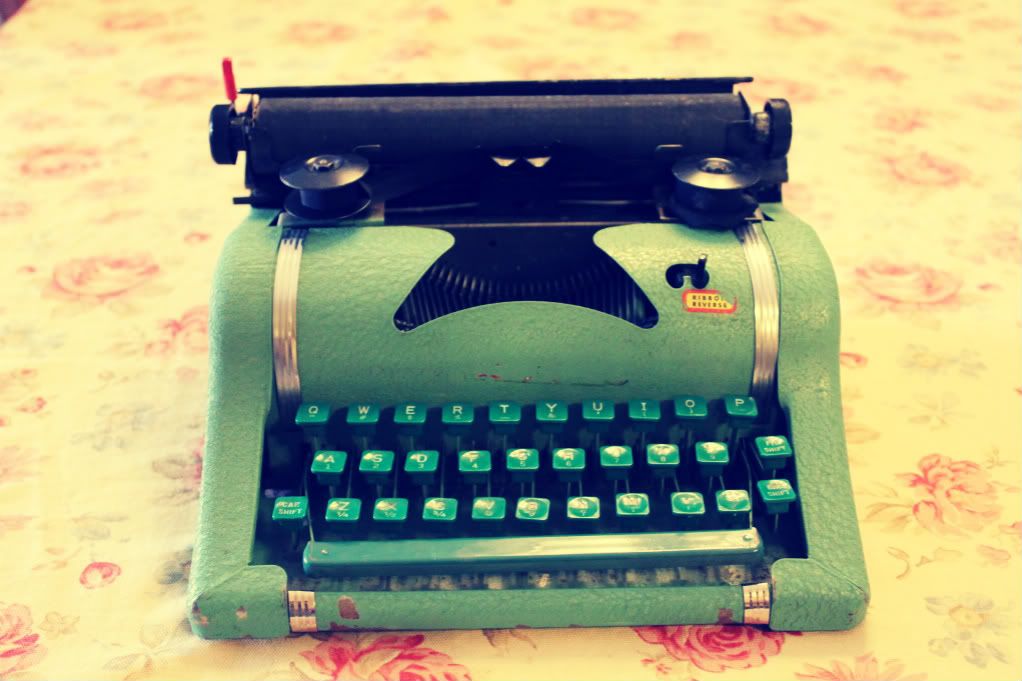 Hope your weekend was fantastic too!
♥♥♥
Athena