Here you are...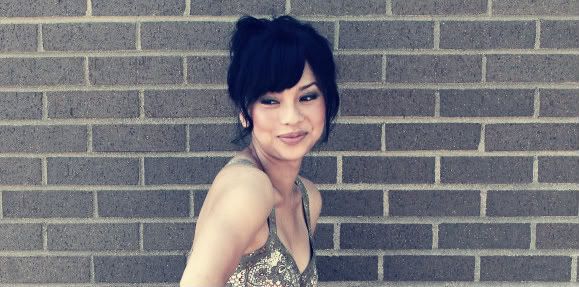 1. Are you married?
Yes, to an incredible man!
2. Do you have any kids?
No, but I want six kids...ops :) I have a big family and we're all really close so that's why I love to have many children and I love babies.
3. What's your favorite food?
Almost everything...I love food! Especially, if it's spicy and I love fruits!
4. How did you first get into blogging?
Ever since Embriven...I'm not big with telling the whole world about my personal life but my sister got me a little out of it :) and because there is a purpose for Embriven...I guess it's ok to share your thoughts. I'm not computer savvy but having a sister and a husband that are...I'm staring to pick up some stuff.
5. What's your favorite leisure activity (shopping does not count)?
Umm...I can only think of shopping...lol. I like to read but haven't been lately. I've been finding myself mostly cleaning and thinking of new ideas. I guess you can say I'm always cleaning or organizing something but, no I'm totally not O.C.D :)
6. Share one funny fact about yourself.
I wasn't sure what it is so I asked my husband what he thinks and he said "You're always on a look out for beef jerky. You can never pass one by without checking it out." LOL...did I forget to mention that I LOVE beef jerky on the third question?
7. Favorite song of the moment.
"More Beautiful You"
by Jonny Diaz. My choice would always be positive music and no swear words.
8. Inspiration...
Mother Teresa - I fell in love with her humble heart when I first read her book.
Any more questions for us? Just ask!
Love,
Athena