Saturday
We went to Joe's birthday party, the husband's friend and we had a really great time. Let me introduce you to Mr. Snoopaloopagus (next to me) aka Snoop and he's named after "Snoop Dog" not Snoopy :) The husband used to own Snoop with Joe but Joe now has full custody. Snoop decided to sit next to me at the party right after I sat down with a plate full of chex mix...hahaha.
Sunday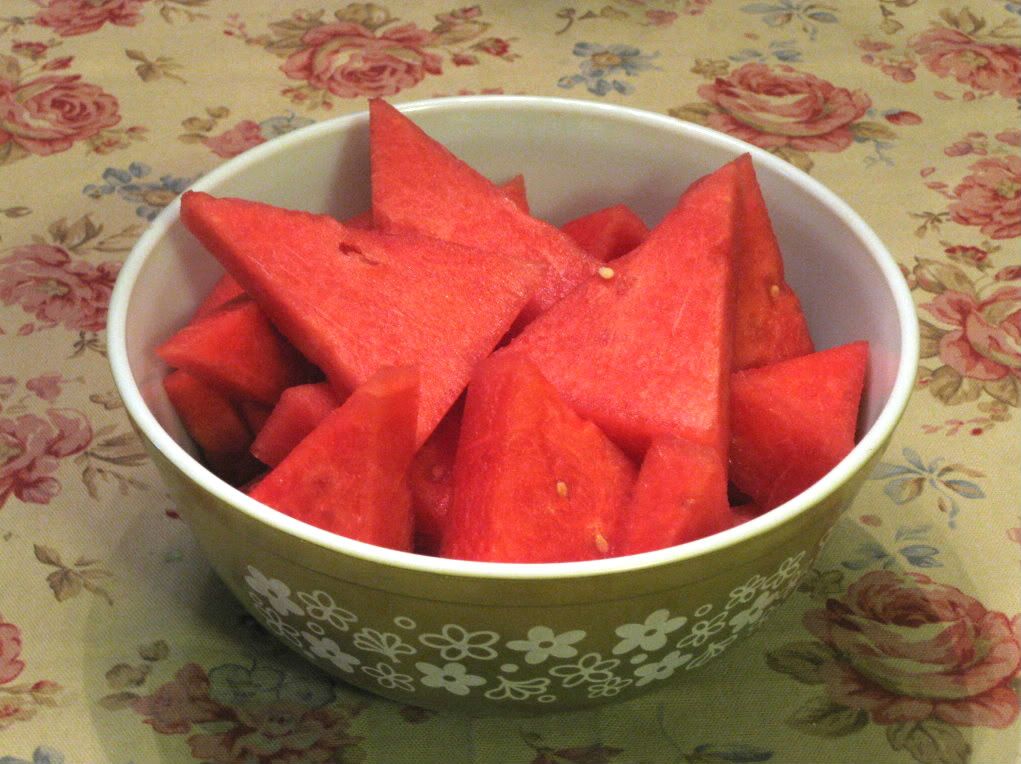 The husband and I went to the grocery store and as soon as we saw bins and bins of watermelon we looked at each other and smile from ear to ear. The Olson household LOVES watermelon and that's one reason why we look forward to summer. Watermelon season!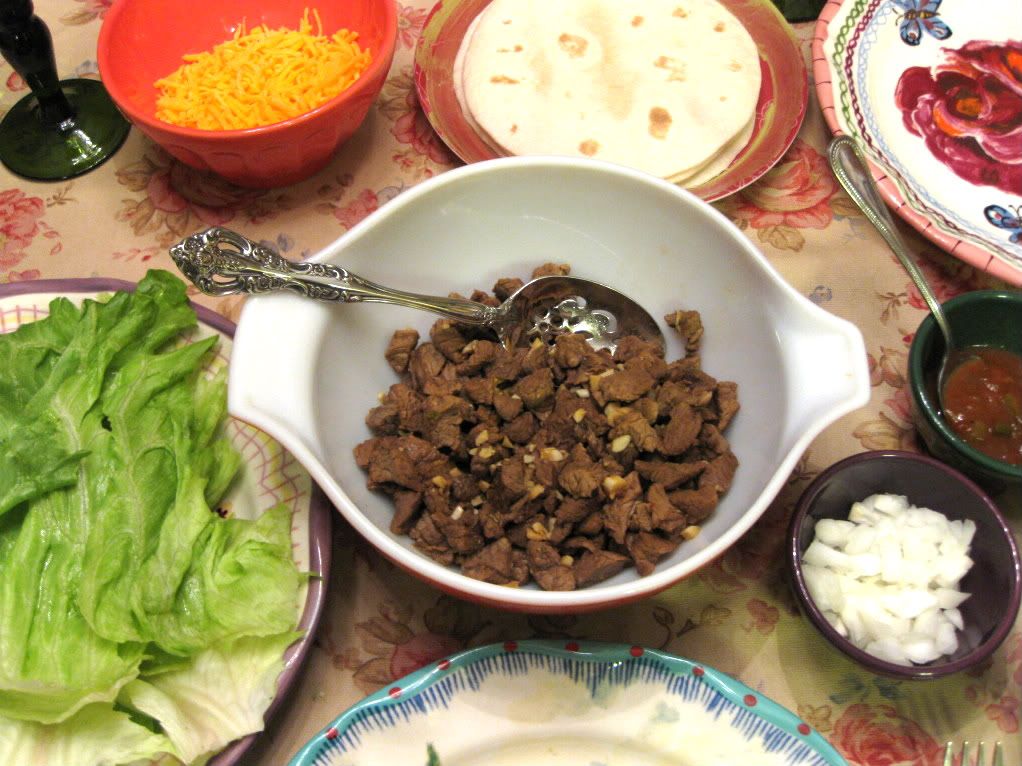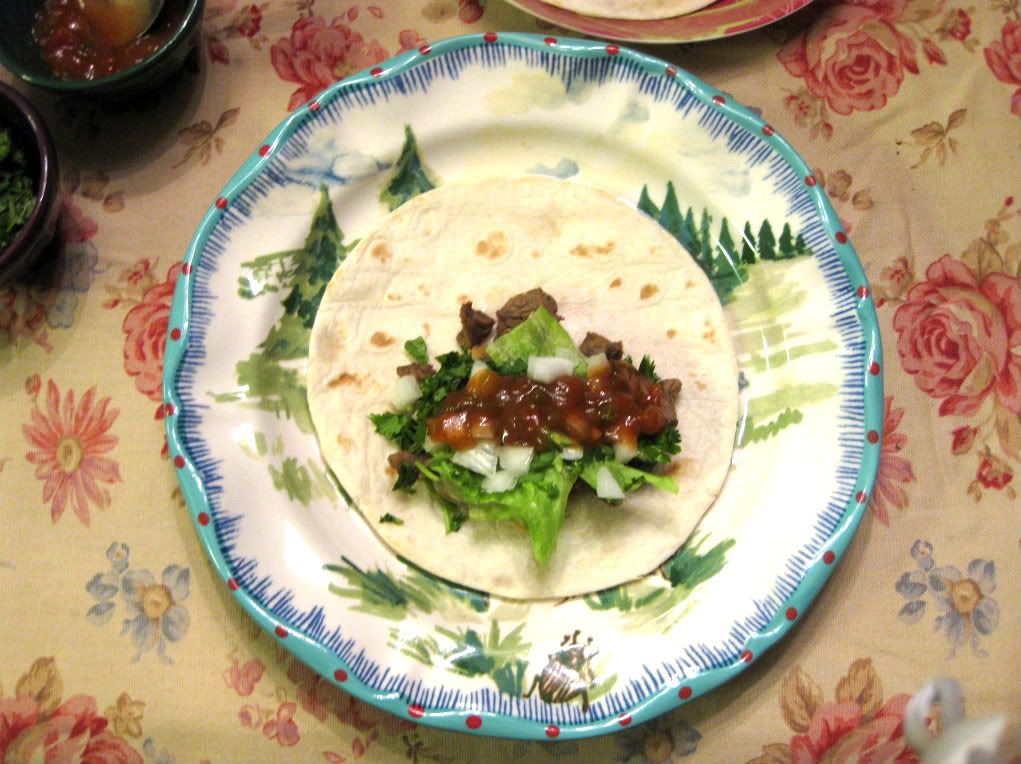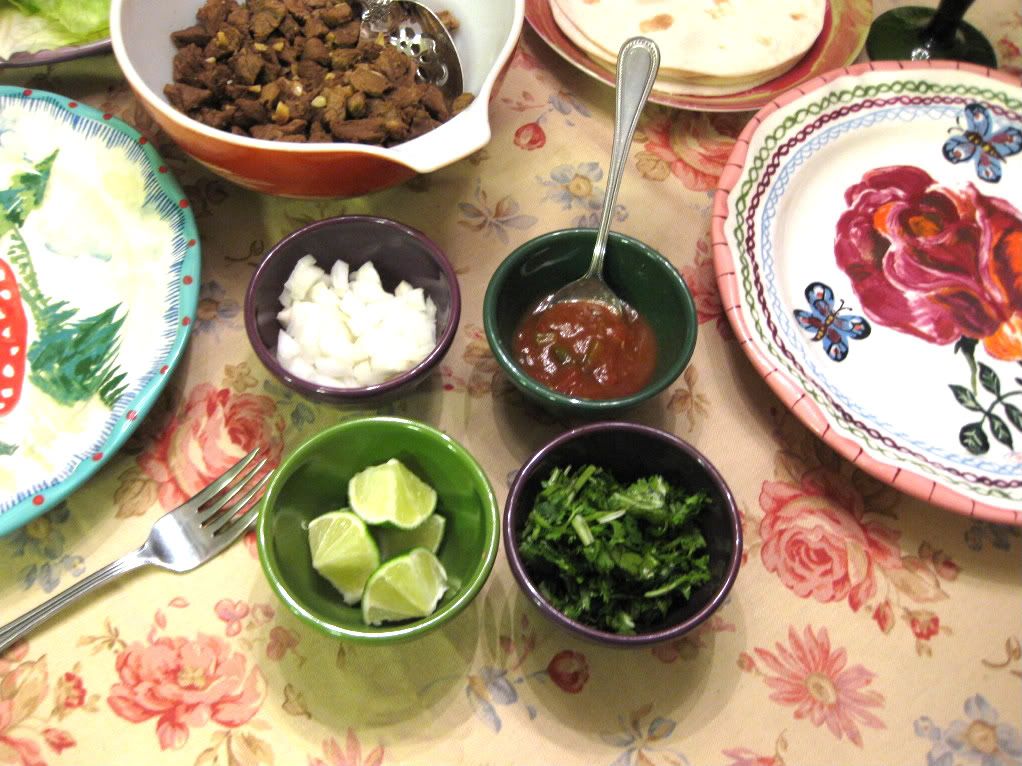 I prepared some yummy dinner - Carne Asada Tacos. The husband kept complimenting it so I'm sure it was delicious...I enjoyed it too :)
Just in case you're interested I found the recipe on All Recipes website but tweak it a little bit. Here's the recipe I used...
Ingredients:
2 flank steak
1/2 cup soy sauce
4 cloves garlic, minced
2 limes juiced
1 lime - cut into four
1/2 cup of olive oil
salt
garlic powder
chili powder
dried oregano
parika
1/2 cup white onion chopped
1/2 cup chopped fresh cilantro
lettuce
Lay the flank steak in a large glass baking dish. In a bowl, mix the soy sauce, 4 cloves of garlic (I love garlic so I actually double the amount), juice of two limes, and olive oil. Sprinkle some salt, black pepper, garlic powder, chili powder, oregano,and paprika. Whisk until well blended, then pour over the steak in the dish. make sure both sides are coated. Cover with plastic wrap, and marinate for 1 to 2 hours.
Set aside the chopped white onion, cilantro, the lime that was cut into four pieces to use as a relish for the tacos.
Heat olive oil (or vegetable oil) in a large skillet over medium-high heat. Cut the marinated flank steak into cubes. Cook, stirring constantly, until the meat is cooked.
Warm the tortillas in a skillet for about a minute on each side. Place a tortillas on a plate, put some beef over them. Top with some of the chopped onion, cilantro, lettuce and a spoonful of salsa (I used La Victoria extra hot salsa). Add as much cheese as you like. Squeeze the lime wedges, and serve. For a healthier way, do a lettuce wrap instead of using tortillas.
Have a wonderful week!
Love,
Athena