This year I decided to make things a little more simple with my gift wrapping. My husband and I are focusing on finishing up painting our house - we are first time painters so we are super slow - we feel like it's too much work to have Christmas decoration up or even a Christmas tree. Though I am a little bummed for not having a Christmas tree. I can't go through Christmas without the pine tree smell so I bought nordic pine candles and light them up around our house and it smell as good as the real tree. Add Chrismas songs to our home (like everyday) and it smells and feels just like Christmas :) As for gift wrapping this year I still use my brown paper bag wrapping paper, tie the presents with yarn and glue a ready made pom pom on the bow (the bow made from tying the yarn).
All you need is yarn, glue gun, and medium size pom pom (you can buy it at
Michaels
). Use the yarn as the ribbon and tie them into a bow in however ways you like (be creative). Then glue one pom pom in the middle of the bow to give it a pop.
Ta Da! I went with a black and white look so the presents look a little more simple and clean.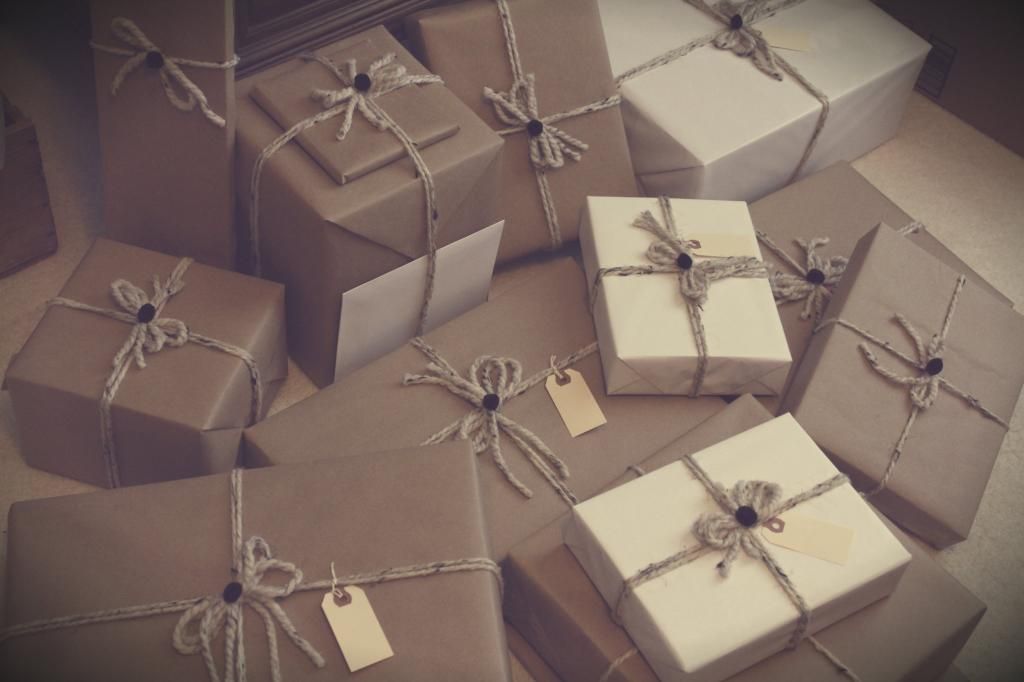 Hope you are having fun finishing up last minute things and enjoy your time with friends and family!
XOXO,
Athena