Outfit for Saturday outing!

Definitely digging the bohemian summer look this year. Some favorites are the embellished sheer tops, earth-tone maxi dresses, loose/slouchy tees, and the lace skirts. Believe or not, this outfit was under $50!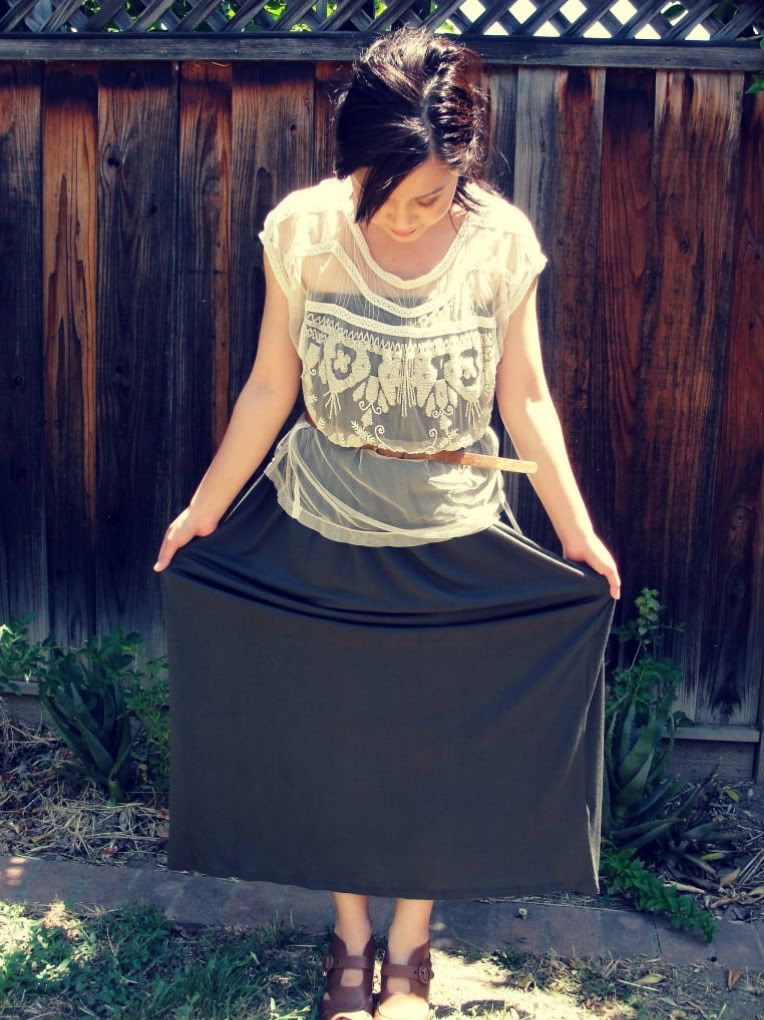 Hope you all are enjoying your summer. Take a breather and smell the fresh air! It's beautiful outside =)

Love,
Dora D.