One of the things I love about California is the variety of food that they have there. You can easily find different cultures food and they are delicious. I am always looking forward to eating all types of food when visiting California!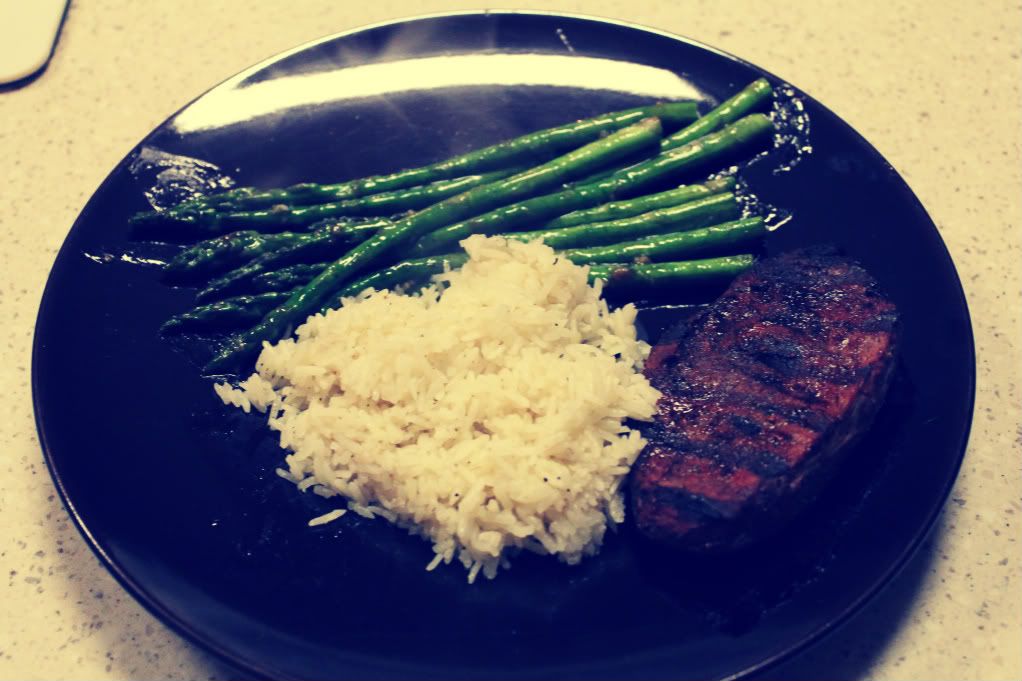 We stayed at my best friend's house and they made us delicious steak. It was so good!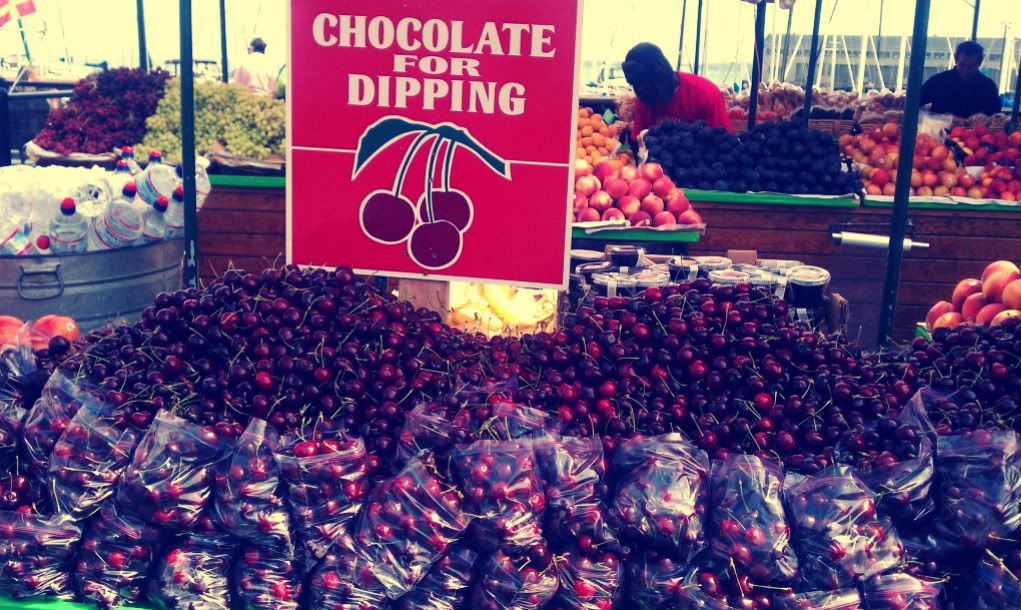 I love cherries and all types of berries because eating them makes me merry :) This was a fruit stand in San Francisco and I just couldn't resist it.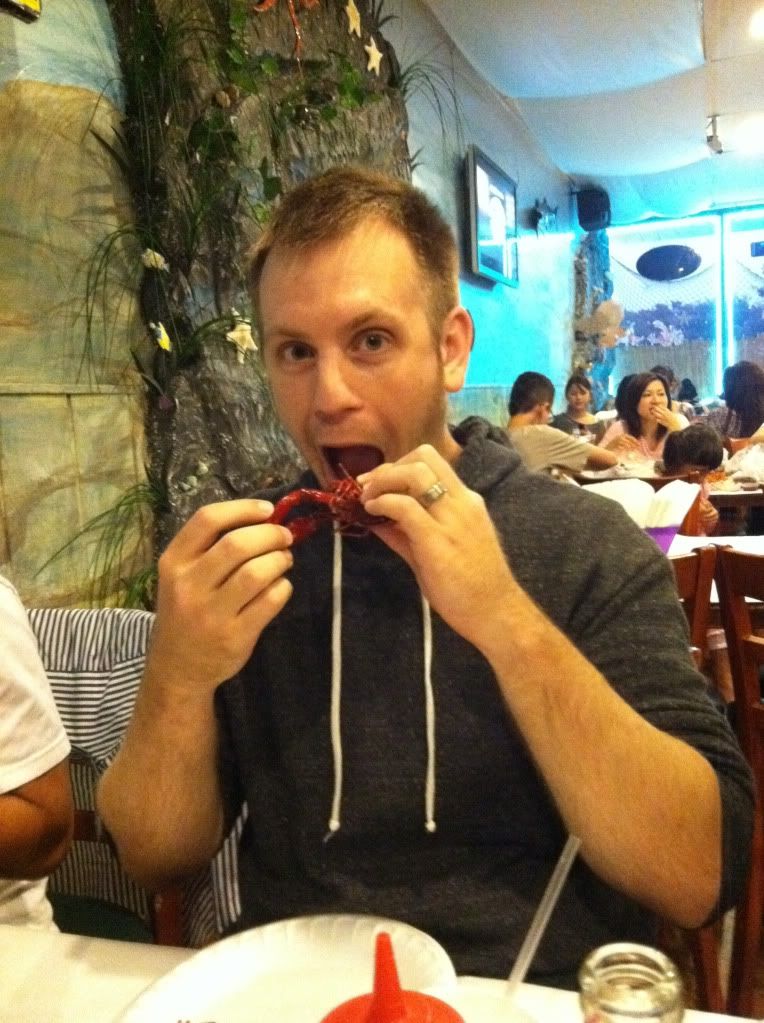 I am excited to share with you a picture of my adventurous husband eating a craw fish. Yes, it is a craw fish that's he putting in his mouth :) however, the craw fish is not to be eaten like that. For your information, craw fish taste just like lobsters and you eat it like eating a lobster. You break out the tail, peel it and eat the little tiny meat from the tail but it's all about the sauce that makes it good :) Dare to try some?
Our California trip last month was busy but very fun. Our family took a short vacation after the fashion show and we went to L.A. to go to Disney Land - it's the most fun place! I miss California!
XOXO,
Athena