The holiday is not over yet...the new year is coming :) I had a wonderful Christmas and hope you all did too. I skyped on Christmas eve with my family in California (we have been for the past couple years) and watched each other open presents. It's always nice to feel like I'm there for part of the Christmas even though I'm really not there...you know what I mean :). Thanks to skype!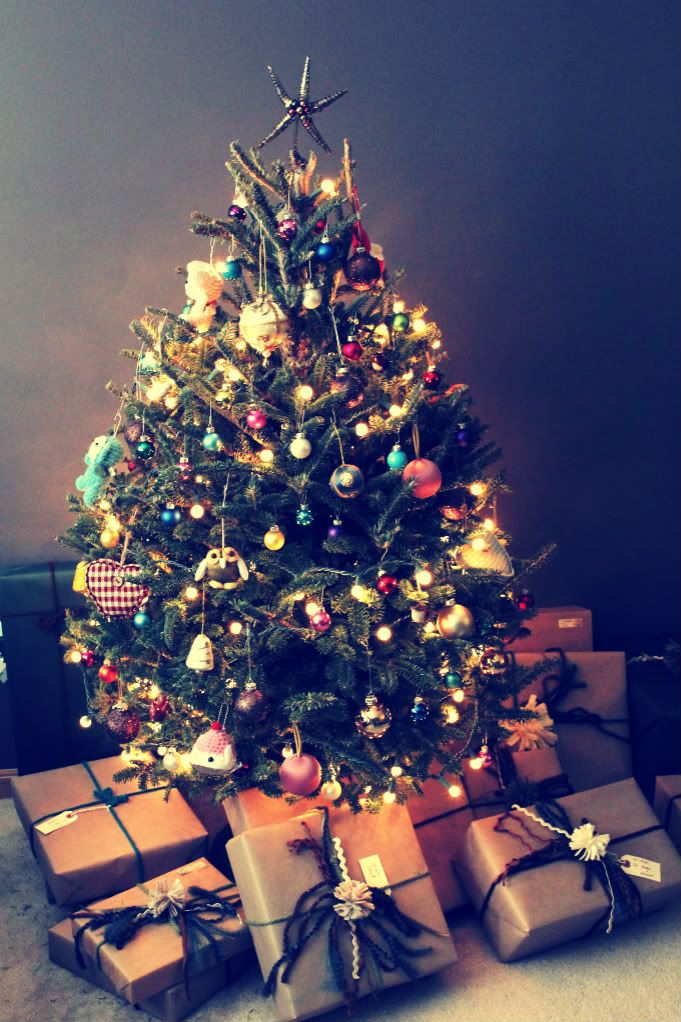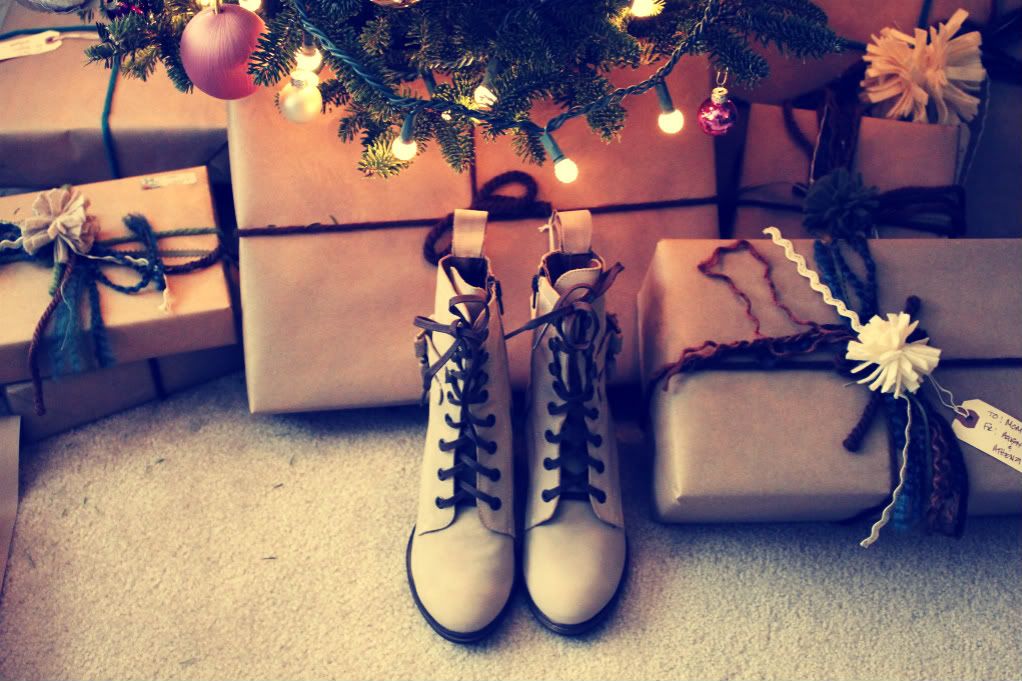 The husband and I woke up early on Christmas morning to see what Santa bought us this year. I'm happy to find out that one of the gifts was a pair of new boots that I've been wanting! Yepee!
Christmas morning tea with my new monogram cup.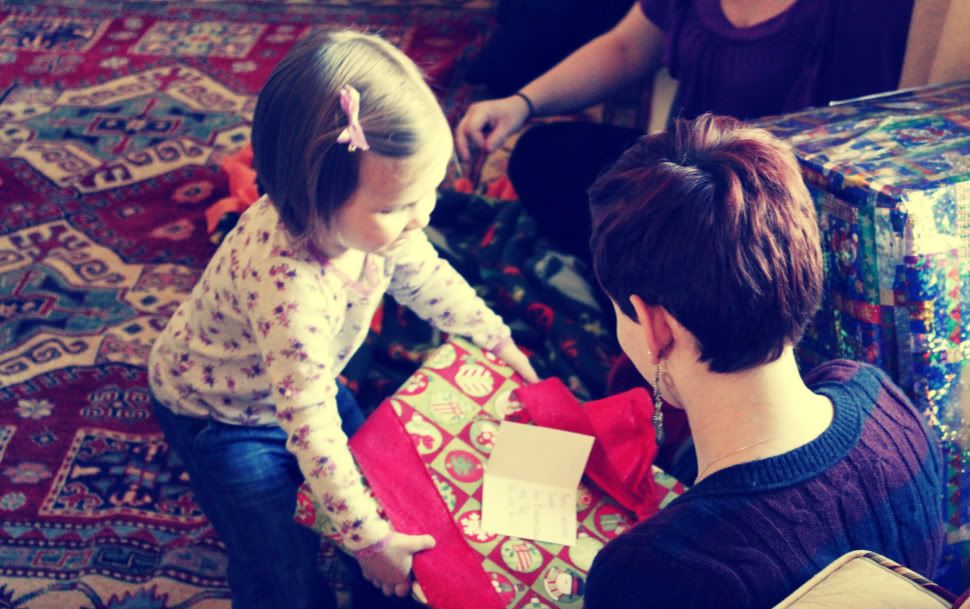 After our little Christmas morning we dressed ourselves up to get ready to spend the rest of our Christmas with my in-laws. It was a fabulous time! What makes it so fun this year was our little Santa helper - helping Santa distributing presents...so cute!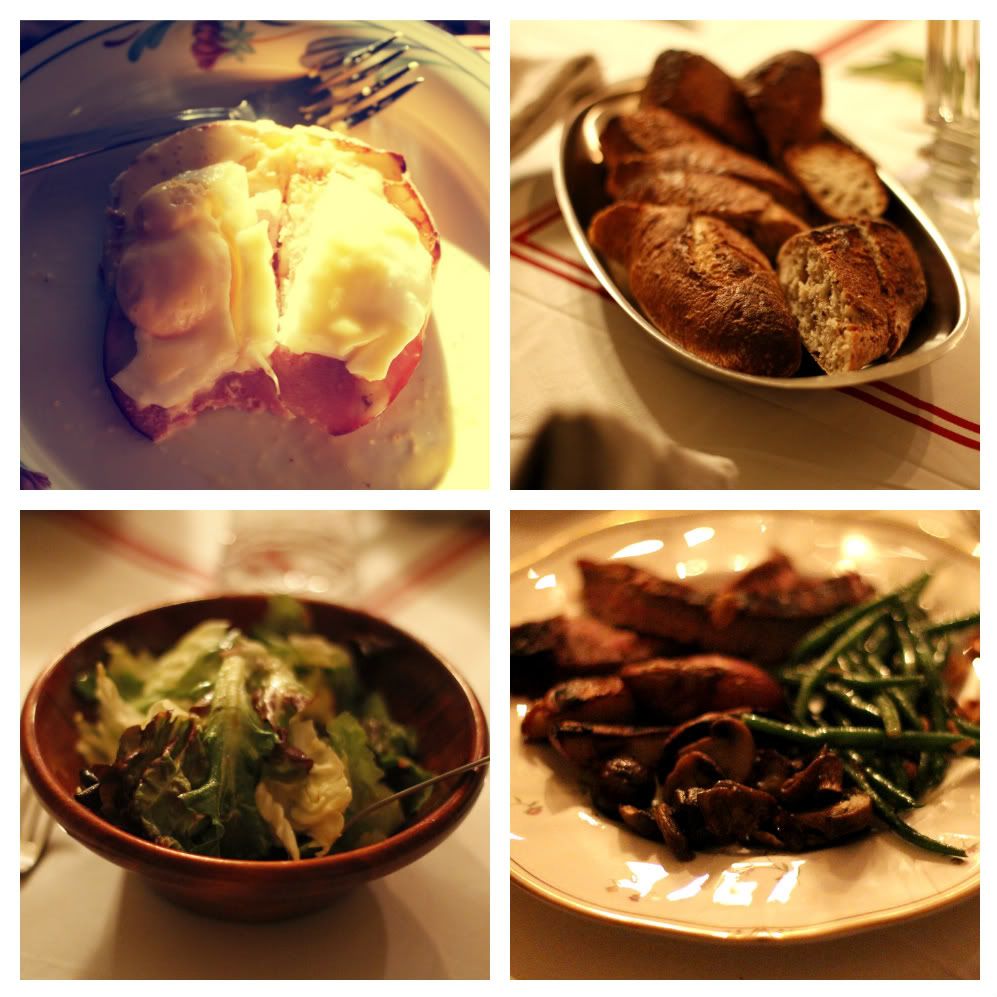 And we had some delicious food!
It was definitely a wonderful Christmas with the family! Looking forward to a new year!
xoxo,
Athena