Just to brag a little about my wonderful husband, he planned a surprise birthday event for me last Friday on my 32nd birthday - not old just wiser :)
He took me out to a fancy dinner at Redstone on Friday night after work. Awesome food there! My favorite is the jumbo spicy buffalo shrimp that they have (top left picture). You have to try them if you're going to dine at Redstone.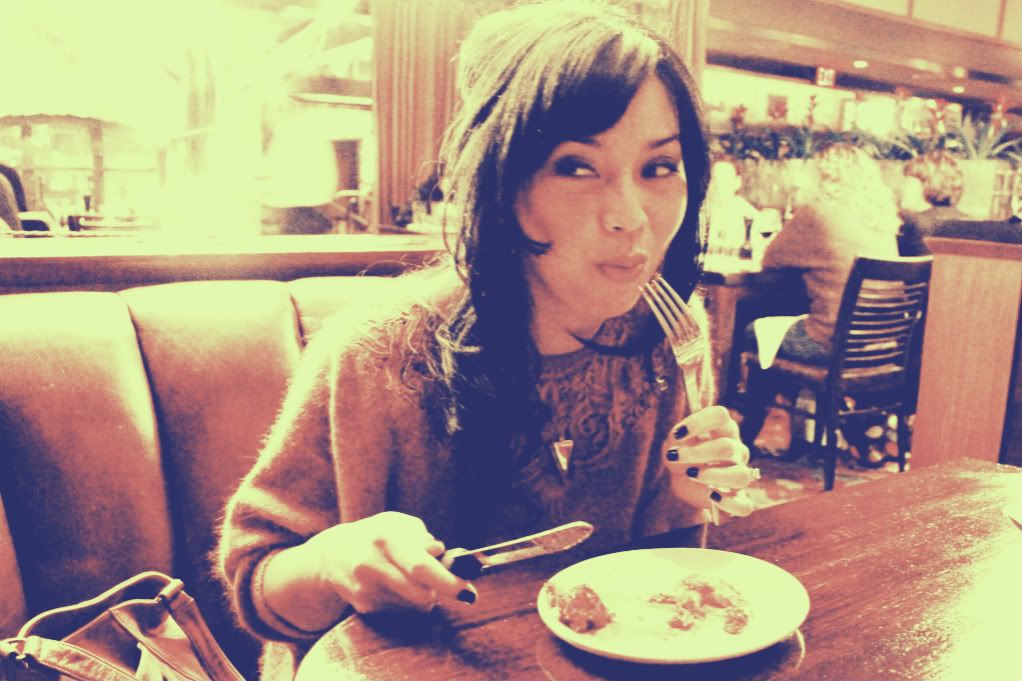 Caught on camera chowing down the buffalo shrimp.
After dinner we went to the movie and watched Mission Impossible but that's not it...
The next day I was completely clueless as to where we were going for my second birthday surprise. He took me to watch a play called Charley's Aunt at the Guthrie Theater in Minneapolis - the setting was in the 1800s and I love it. It was very good and hilarious! I love watching theatrical performances and been wanting to go for a long time. My husband is not a big fan of plays but he did enjoy it as well. What a lovely birthday it was! Thank you husband! :)
Love,
Athena