I had an awesome surprise on Friday...a Valentine chocolate strawberry cake from the same maker of our wedding cake! We had the most awesome wedding cake for our wedding and I've been wanting to eat it again. My husband was lovely to pre-order it for me. My favorite cake flavor is chocolate strawberry (with real strawberries) cake and whipped creme and that's exactly what he got me. It's so good and dangerous at the same time :)
The design of our
wedding cake
was inspired by a photo of a vintage cake and they tried to make the Valentine cake in a similar way. Pretty awesome!
so surprised look.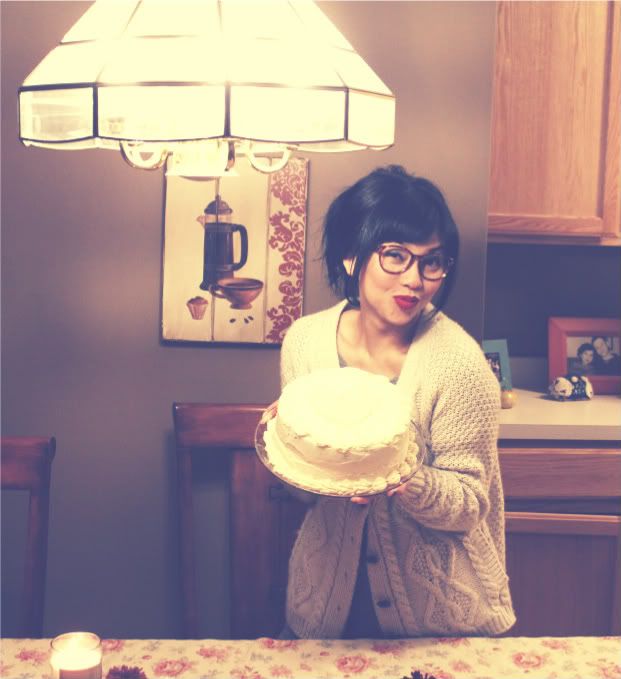 love it look.
eat the cake now look.
yummy...
Saturday.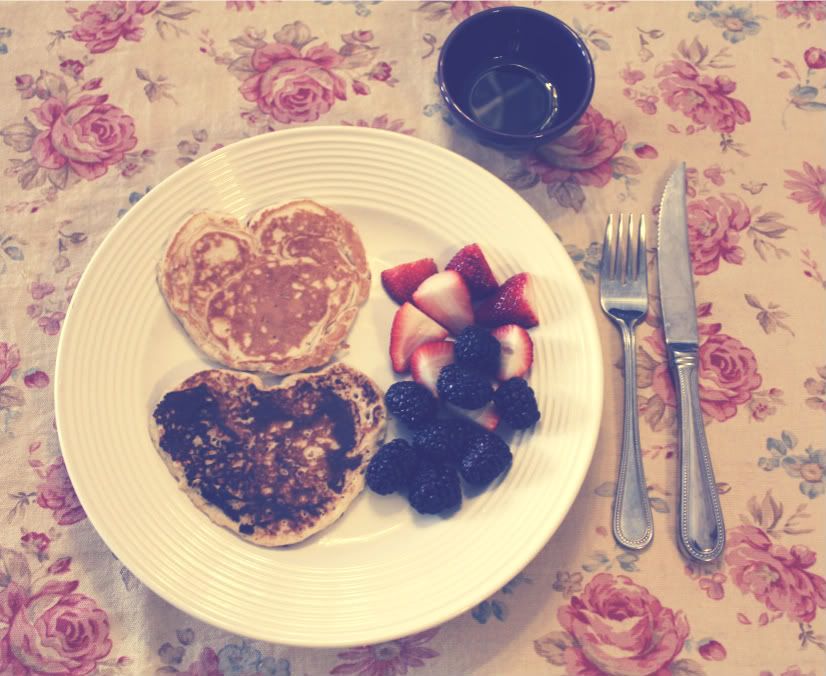 I made heart shape banana pancakes Saturday morning and it didn't turn out too good. Hand crafting wasn't easy with pancakes :) I end up burning a couple pieces..lol...but it's ok I sometimes like stuff to be a little burnt. After breakfast we went to the movies to watch The Vow and it was a very sweet movie - inspired by true events. Then we had dinner at a Korean restaurant - was so delicious. Now I'm off to the thrift store. My weekend has been awesome so far. Hope yours is too! Happy Sunday!
Love,
Athena