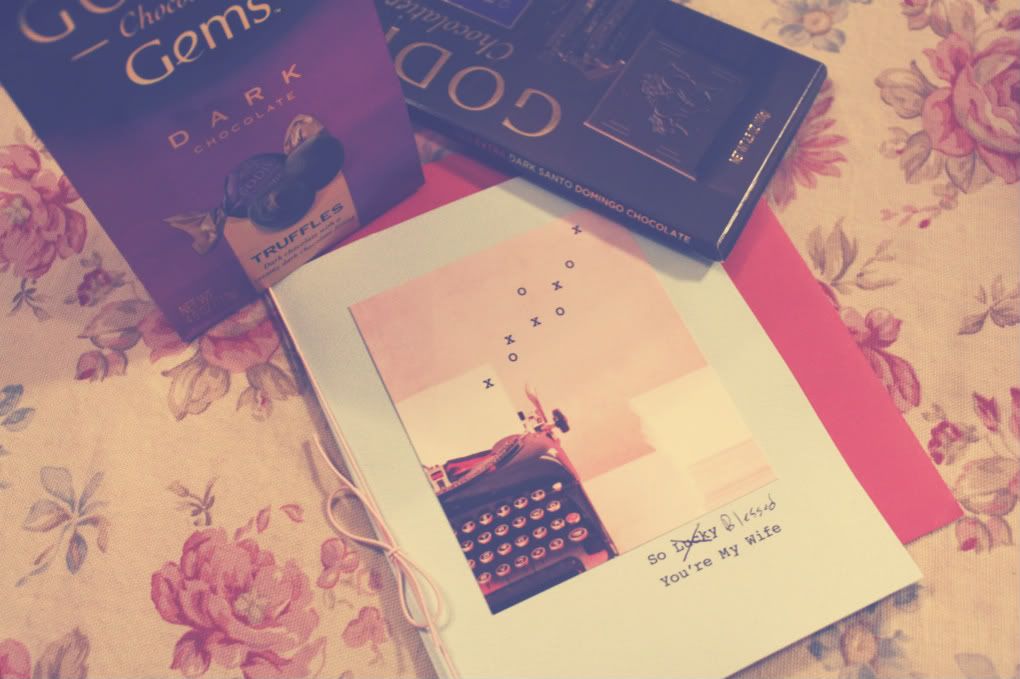 On Valentine's Day I woke up with a card and my favorite sweet chocolate from my husband. Love how he crossed out the word "lucky" and replaced it with "blessed." Yes, we believe everything we have and work hard for is a blessing not because we're lucky :)
Pork chops. Recipe from my BFF's mom...so good!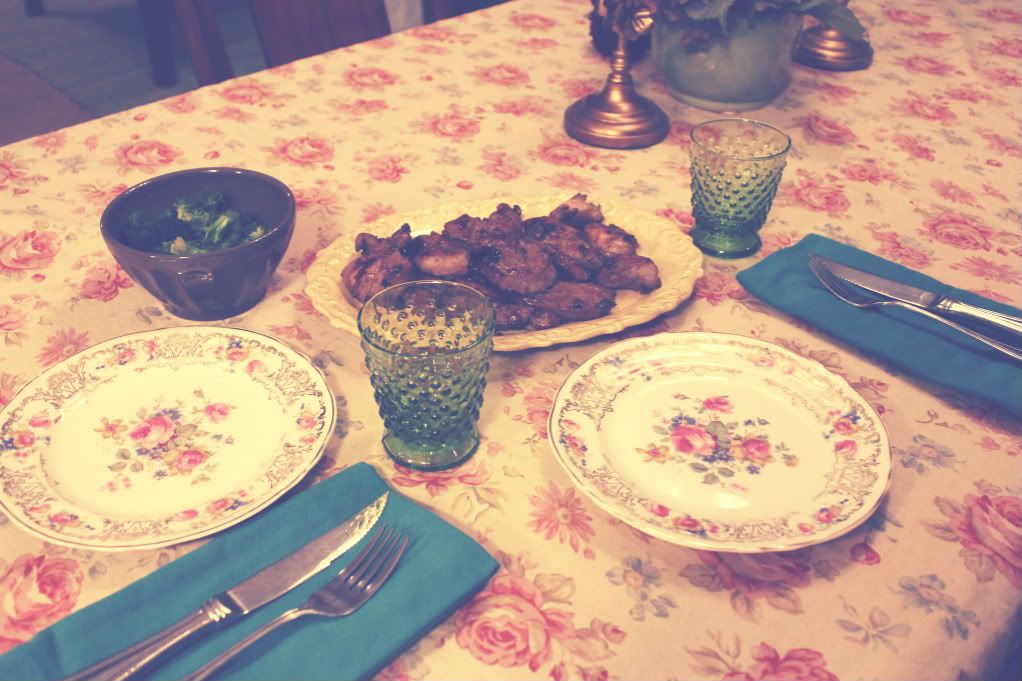 I made a simple warm dinner for us to celebrate Valentine together.
My favorite dessert - strawberries with chocolate...mmmm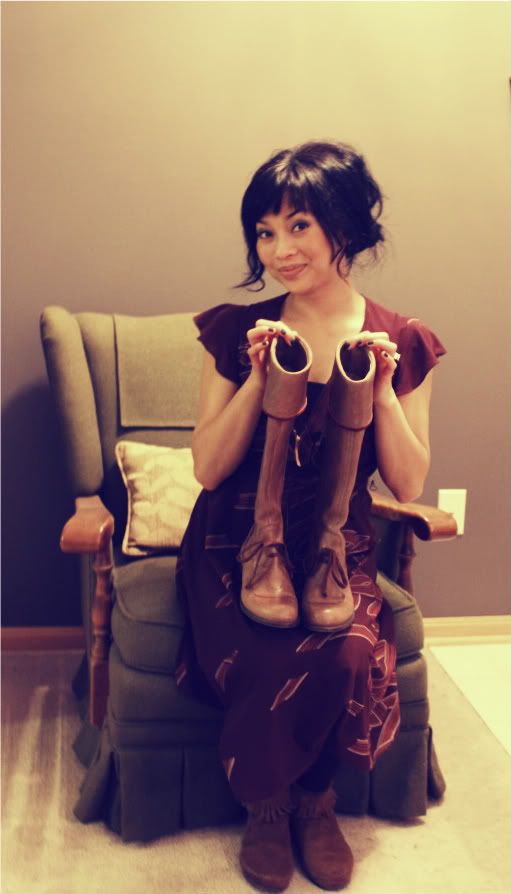 We both exchanged our little Valentine gift and lo and behold I got a pair of boots that I so wanted. Yes, I collect shoes :) Muah! Love you husband!
I got another surprise on Friday that I will share later :)
Love,
Athena
p.s. I got him shoes too ;)
p.s.s. I'm wearing a 1970's vintage dress