Amy Dinh is a sweet friend of ours that is currently in training to get ready for her mission trip in the Middle East this Spring. We love what she and her team do - willing to invest their time and energy to reach out to prisoners, orphanage and more. Her letter below will explains everything. Not everyone can do this - be the goer, but it's not hard to be the sender. We hope that you will join us in sending her to ACTS. Every little counts!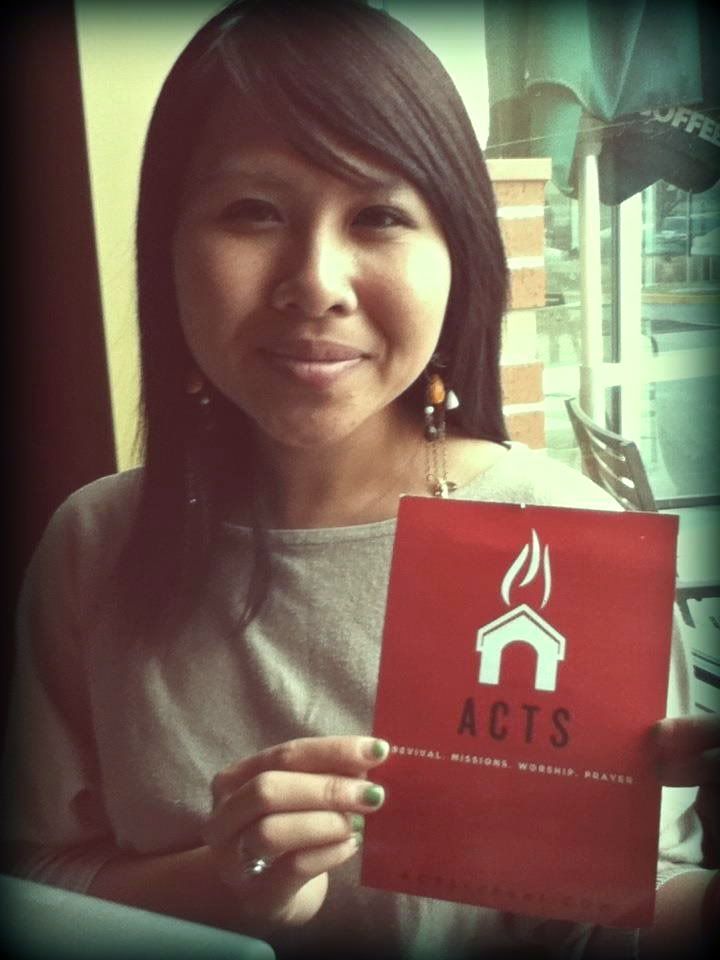 Hi Embriven readers.
My name is Amy Dinh and I am currently raising support for my missions trip to the Middle East in April!
My journey started last July when I made my move from San Jose, CA to Kansas City, MO after being accepted to a 6 month Missions program called ACTS (Antioch Center for Training & Sending). I spent 3 months training and equipping in Kansas City and then my team of 10 and I spent another 3 months in Thailand.
We saw the good news of Jesus Christ impact more than 1500 people in: prisons, local churches, the Red Light District, Peace Home Orphanage, High Schools, College Campuses, Middle Schools, villages, and temples. National workers are continuing to disciple and pastor the new believers. In addition, a Prayer base has been established in Chiang Mai with paid staff from Every Home for Christ ministry that now serve as a missions base to the surrounding regions in Thailand.
So while in Thailand, God placed it on my heart to come back to Kansas City for the 2nd Track of ACTS. I will be spending another 3 months in Kansas City to go deeper in Biblical studies pertaining to long-term missions work along with college outreaches to International students. I feel that this season of further training is necessary as I prepare for a missional lifestyle. After three months of training in Kansas City, my team of 8 and I will be heading to the Middle East for 10 weeks.
We want to invite you to partner with us in fulfilling the Great Commission in our lifetimes! We cannot do this without partners, both in prayer and finances. Would you consider joining with me in whatever capacity the Lord leads and, together, we can have an impact among the unreached peoples. The total amount needed for the next 6 months is $9000. This amount will cover all housing, tuition, food, airfare to/from outreach, resources, vaccinations, visas and extra expenses.
For Tax Deductible: Please make check payable to "IHOP-KC" without my name on the memo and please send it to my temporary address found below (If my name is written on the check the donation will not be tax-deductible.)
To support me personally & not Tax Deductible: Please make check payable to Tieuphuong Dinh and please send it to the same address found below or you can give online through my pay pal:
Online Payment, Merchant Account - PayPal
Amy Dinh
C/O ACTS
3517 E. Red Bridge Rd
Kansas City, MO 64137
*If you want further information on my trip, I can send you a support letter.
Thank you so much.
May Jesus receive the reward of His suffering in the nations.
(you can learn more about Amy Dinh on her blog, Love Letters)