Mehdi surprised me with Baya (Siberian Husky - full breed) on my birthday last year. My brother talked him into it to be exact, but they both knew I've wanted a husky for the longest time. We adopted Baya at 6 weeks and oh boy, did we have our work cut out for us. We both went through a full month of sleepless nights... and one thing to note about big size dogs... they are soooo energetic. Although it's been quite an adventure with her, I wouldn't trade it for the world. We both love playing parents and every moment spent with her is never a boring one!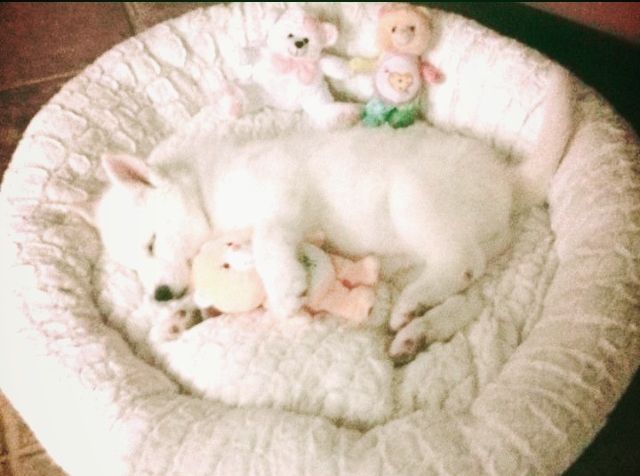 Baya at 6 weeks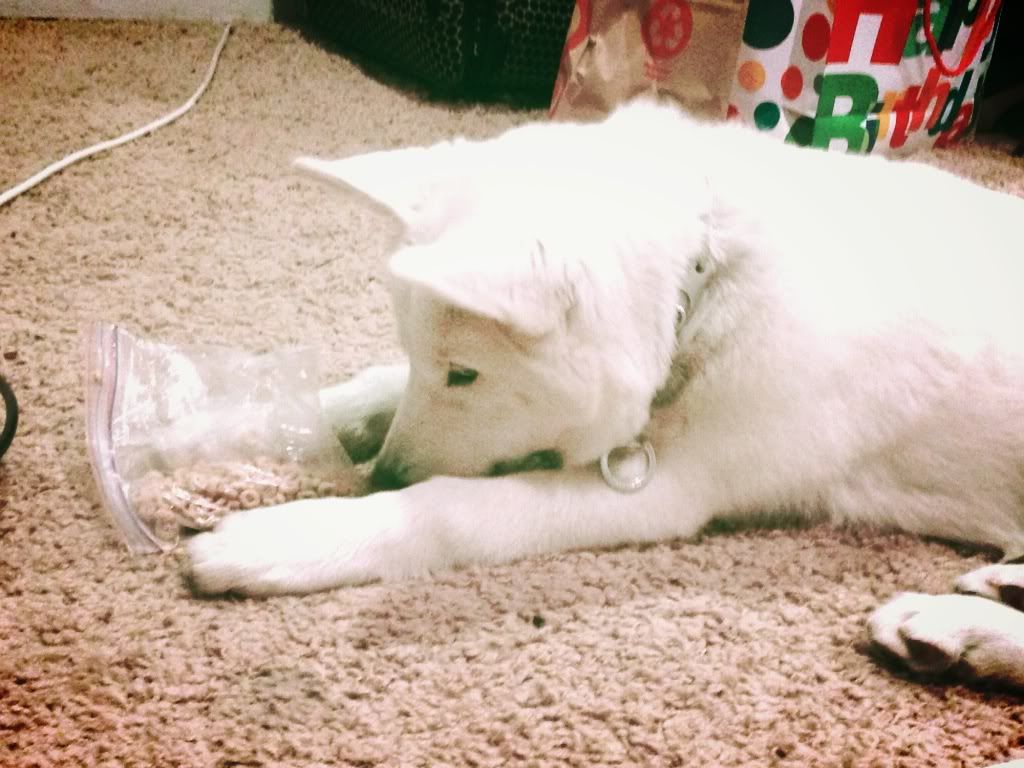 The little trouble maker went into my purse and pulled out a bag of cereal to eat. She didn't even bother asking.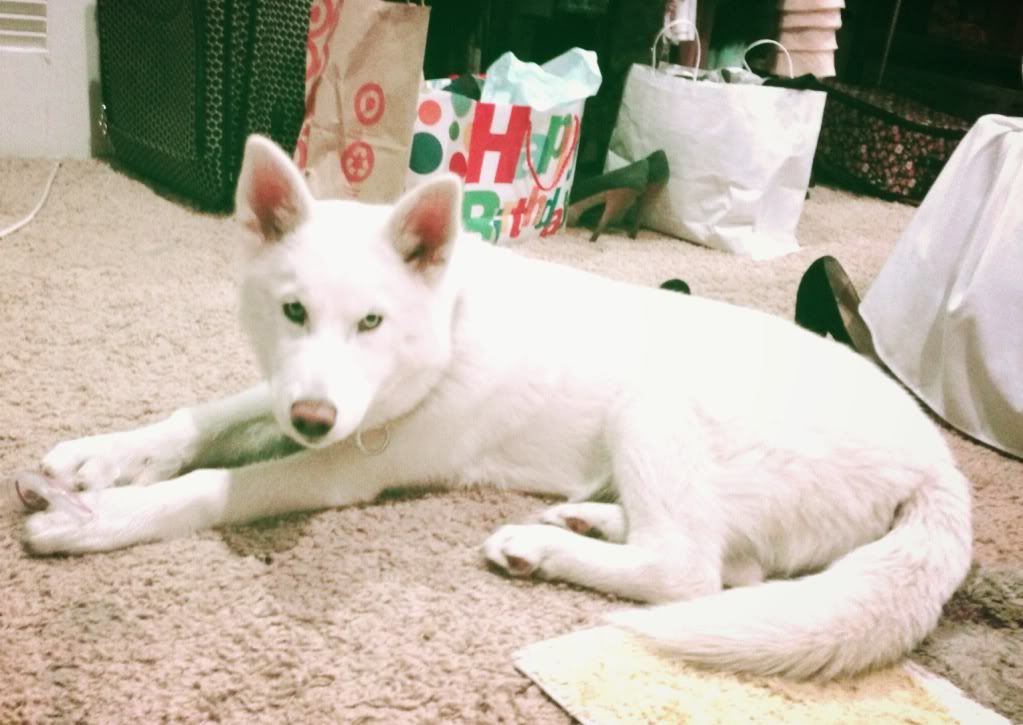 Baya is officialy 9 months today and weigh 52lbs! Almost bigger than me!
xoxo,
Dora D.