I am so ready for summer! The weather hasn't been too bad but it can be a little confusing sometimes. One minute it will be very humid and the next minute it will be windy or rainy but Mr. Sunshine has been out quite a bit. Funny story - during my sister's visit she experienced sun, humidity, rain, wind, cold and stormy weather...hahahah. She was so shocked with the weather and repeatedly said the weather is so weird - she doesn't know what to expect. Too bad she didn't get to experience the snow :)
I found a new drink that I like for the summer and it's watermelon lime juice! It's soooooo good. The recipe is so easy and simple to make. Here's all you need to do...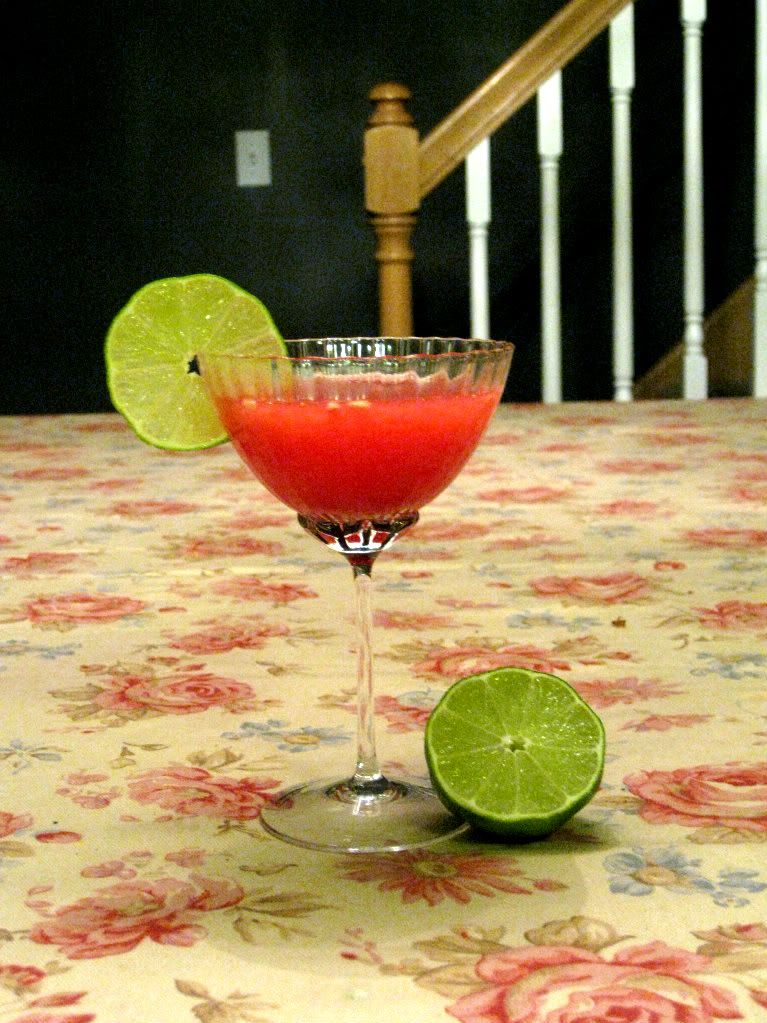 Watermelon Lime Juice
Ingredients: watermelon, lime, ice
Direction: juice the watermelon, cut the lime in half and squeeze the juice in a glass. Mix the watermelon juice with the lime juice and add ice.
I found this on
Ingredient Challenge.
Hope you enjoy it if you decide to make it! Happy weekend!
Love,
Athena