hello! so my sister came to visit me last week and we had a wonderful time spent together. the sis definitely did the shop till you drop :)
we also accessorize the Christmas tree and play with the lights :) here's a glimpse of the tiny Christmas tree...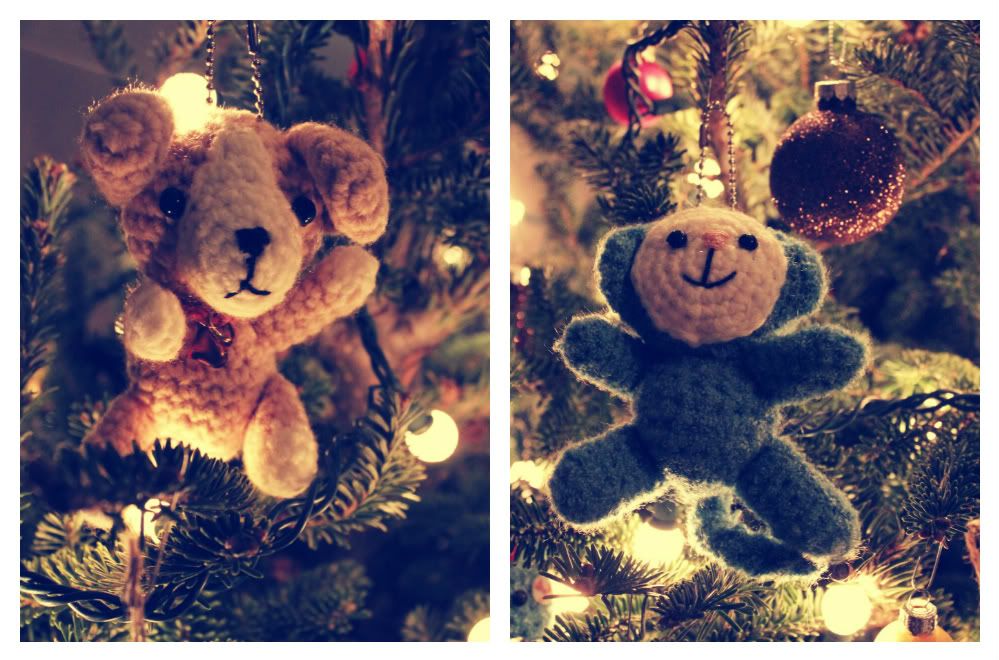 i love accessorizing the tree with knitted and handmade ornaments.
i finished it up with some of the awesome vintage ornaments i found over the weekend and am soooo excited about it.
what do you like to accessorize your Christmas tree with?
love,
athena