yogurt dots that taste like candy with your imagination...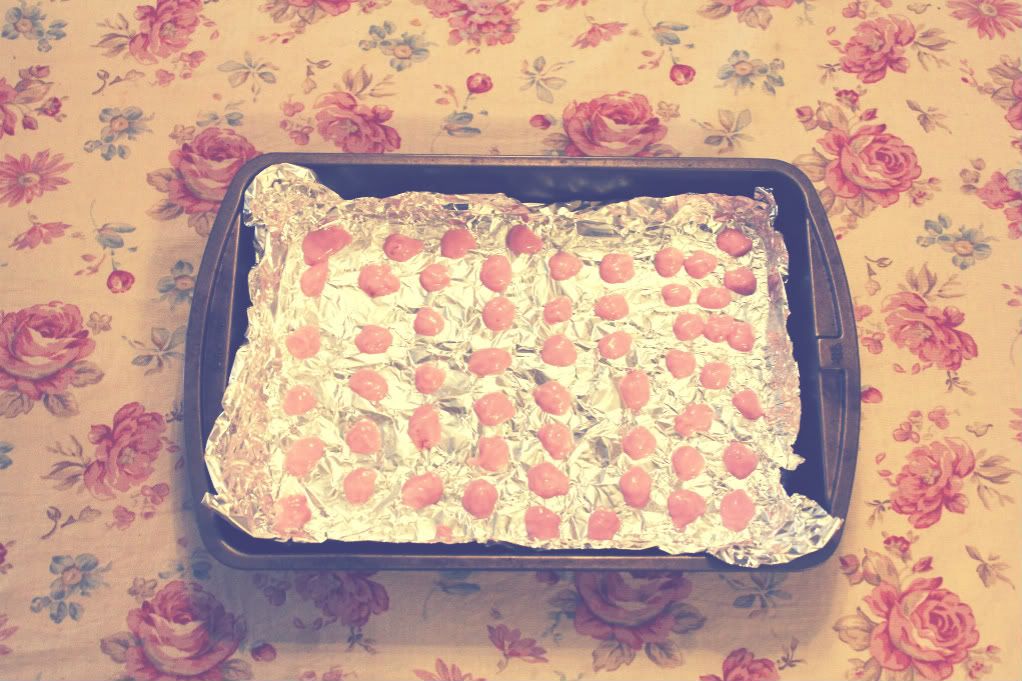 Someone had a genius idea of making frozen yogurt dots with just yogurt, a zip lock bag and any type of cooking sheet. You can get full instruction
here
. As soon as I saw my sister-in-law, Becca re-pinned these yogurt dots on
Pinterest
I was like "woah, what a genius!" and I'm definitely trying it right away!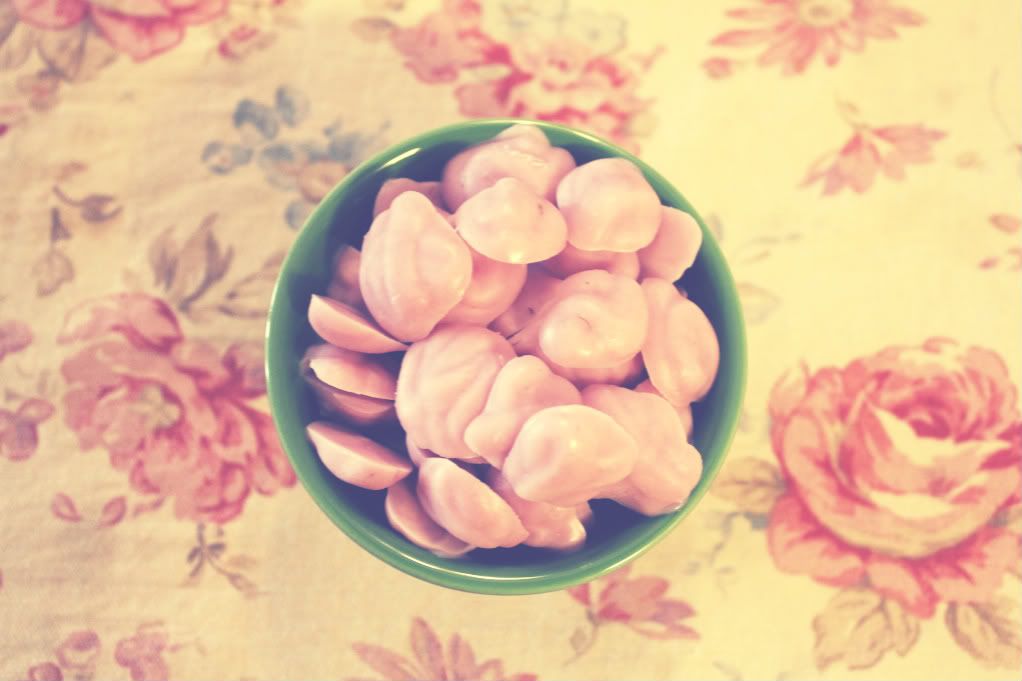 I love to freeze my yogurt and eat it more then non-frozen. That's what our mother used to always do. She froze yogurt so we can eat them frozen but it takes forever to finish them and a lot of work because you have to keep breaking and scraping the frozen yogurt with the spoon.
Eating them this way is so quick and easy! It taste better this way too...haha.
Side note: I used foil on the cooking sheet because my sheet is all burnt up :) but it ended up making it easier to peel off the frozen yogurt dots.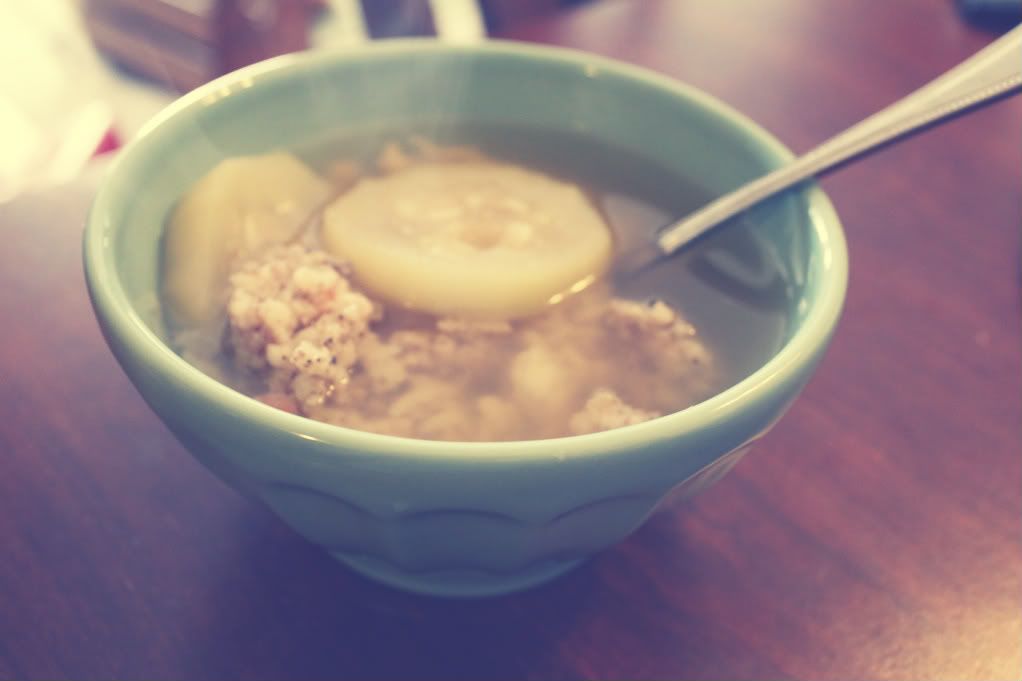 Here's a soup I've been loving to eat lately, Asian opal squash soup with grounded shrimp. I eat it with rice and it's super healthy and tasty.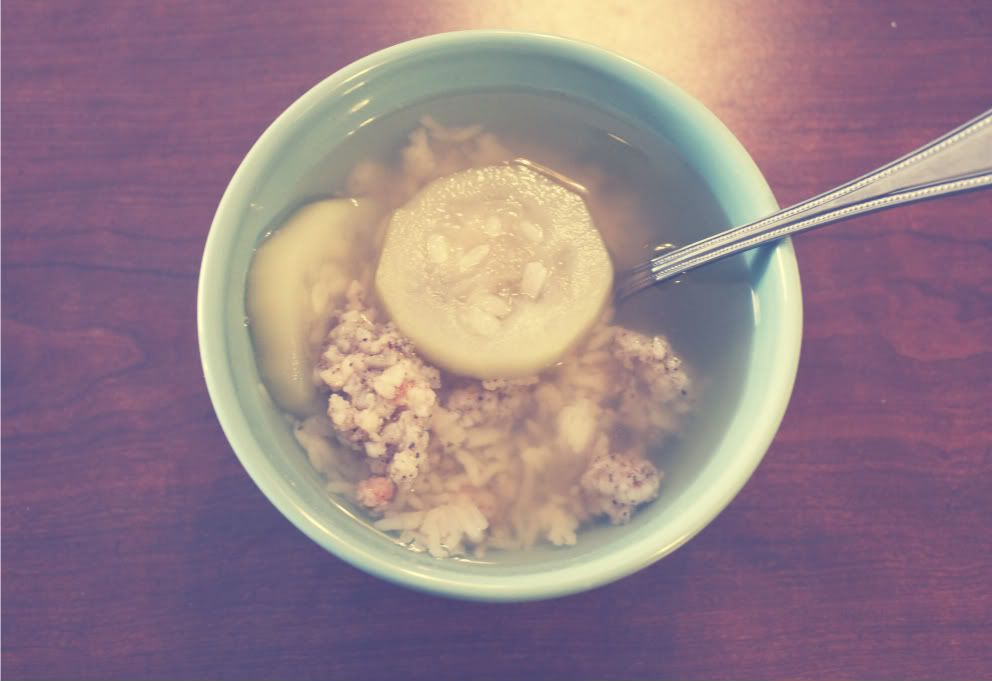 Again, the recipe is from my best friend's mom - she's an awesome chef :)
Have fun with the yogurt dots if you decide to try them!
XOXO,
Athena